---
The community Arts team works with local arts councils, community leaders, museums, artists, and municipalities to promote and expand arts and culture in Utah through training, technical assistance, networking events, and conferences.
---
Professional Development scholarships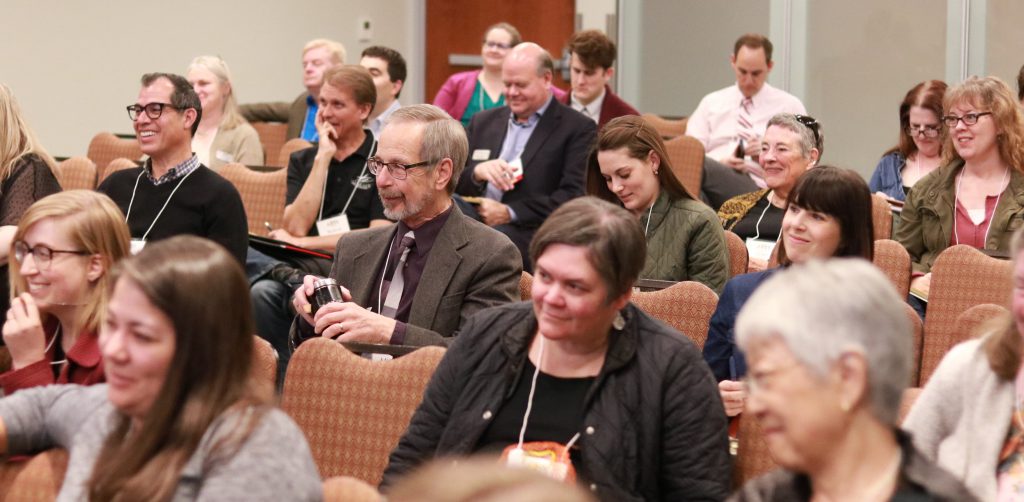 The Community Arts Program provides scholarships for cultural organization's staff, board members, or volunteers to attend relevant trainings or conferences. These conferences/trainings provide opportunities for organizations to expand their skill sets and network with other organizations.
Funding covers registration costs up to $500
Change Leaders make up an active network of graduates from a three-day intensive professional development course. Participants receive instruction on assessing environments as well as the communication and facilitation skills necessary to implement change. Change Leaders share a commitment to creative community-building and lead quick turnaround projects called Random Acts of Art.
Local Arts Agencies work to foster and support the arts in their communities. Whether they take the form of councils, boards, committees, government entities or nonprofit organizations, they are at the heart of community arts participation and play an important role in advocating, encouraging and developing arts and cultural awareness. They frequently interface with local government, acting as a critical resource for community-building and raising the quality of life. Some have formalized this status with a Designated Local Arts Agency Agreement with their municipality.

See a list of Local Arts Agencies in Utah.

---
The ENGAGE initiative in Arts, Health, and Aging, was designed by the National Center for Creative Aging (NCCA) in partnership with the National Assembly of State Arts Agencies (NASAA) to prepare SAAs to play a leading role in advancing creative aging in our country and to support them in addressing critical issues they face in building a robust environment for lifelong learning in their states and regions.
The Utah Division of Arts & Museums is partnering with the National Center for Creative Aging and EngAGE Utah to carry out these initiatives. Our goal is to participate in ongoing professional development and to pursue a state-specific plan of action.
---
The NCCA Online Artist Training in Arts and Aging, funded by the National Endowment for the Arts, The Michelson Foundation, and MetLife Foundation, is a free online course for teaching artists interested in learning how to lead lifelong learning programs in the arts that engage older people as creators. This self-guided training offers an introduction to philosophy, key concepts, methods, and current research from the field of arts in aging. It introduces readers to the life story-based methods developed by Susan Perlstein and Elders Share the Arts, as well as several other approaches and techniques, offering an array of exercises and case studies that exemplify the work that is happening in the field today.