---
Inclusion, Diversity, Equity, and Accessibility
---
The Utah Division of Arts & Museums is committed to creating an agency culture of inclusion, diversity, equity, and accessibility for all Utahns.
From our 2019-2023 strategic plan:

Goal 2: Ensure Access, Inclusion, Diversity, and Equity
Define our focus within access, inclusion, diversity, and equity using our strategic priorities
• Use resources (toolkits, etc.) and appropriate services from the Utah Office of Multicultural Affairs and other agencies
and organizations with expertise in this area.
• Include diverse stakeholders in planning, implementation, and evaluation of programs.

Make meaningful connections and relationships
• Connect to many voices and historically underserved populations.
• Strengthen our reach and responsiveness throughout Utah, in populous urban and remote rural communities alike.
• Offer resources and program best practices to constituents.
• Develop an ambassador program to reach new audiences and cultivate authentic relationships statewide.

Build access, inclusion, diversity, and equity into our agency at the board, staff, and service levels
• Conduct internal inclusion and equity training for effective handling of current and future challenges.
• Ensure access, inclusion, diversity, and equity measures are included in program evaluations.
• Use easily accessible, readily digested, and readily affordable educational information.
Resources
Resources for Anti-Racism
Our friends at the Alliance of Artists Communities recommend the following resources: 
From Colleen Dilenschneider of Know Your Own Bone: "Here are but four of many initiative-leading voices who deserve to be added to your 'follow' lists and have the volume of their initiatives amplified":
From Literary Hub, Readings on Racism, White Supremacy, and Police Violence in America
The Black Latinas Know Collective is a collective of scholars producing innovative knowledge about race.
From The Latinx Project: Dismantling Anti-Blackness Together
The Center for Racial Justice has compiled helpful resources for parents talking about race, racism, and racialized violence with kids.
The National Museum of African American History and Culture launched the online portal "Talking About Race," which builds on decades of work by the museum's educators.
The University of Utah's Neighborhood Partners has a list of resources that can be used to start conversations about racism and anti-racism in your family or community.
Definitions from the American Alliance of Museums
Inclusion
Inclusion refers to the intentional, ongoing effort to ensure that diverse individuals fully participate in all aspects of organizational work, including decision-making processes. It also refers to the ways that diverse participants are valued as respected members of an organization and/or community.
Diversity
Diversity is all the ways that people are different and the same at the individual and group levels. Even when people appear the same, they are different. Organizational diversity requires examining and questioning the makeup of a group to ensure that multiple perspectives are represented.
Equity
Equity is the fair and just treatment of all members of a community. Equity requires commitment to strategic priorities, resources, respect, and civility, as well as ongoing action and assessment of progress toward achieving specified goals.
Accessibility
Accessibility is giving equitable access to everyone along the continuum of human ability and experience. Accessibility encompasses the broader meanings of compliance and refers to how organizations make space for the characteristics that each person brings.
There is a wealth of information on the AAM Diversity, Equity, Accessibility, and Inclusion webpage.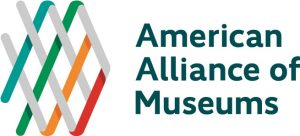 Our sister agency, Utah Division of Multicultural Affairs, has a number of resources on issues of diversity.

Art Access builds an inclusive and diverse arts community in Utah through creative opportunities for people with disabilities and other marginalized communities, and through public engagement in the arts.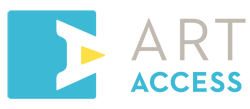 Here is a delightful and informative video about how to treat people with disabilities respectfully.